If your iPhone has died, this can lead to various additional complications on top of losing access to your main communication device. You may lose important data that was stored on the phone. Depending on the circumstances of the incident, getting data off a dead iPhone may actually be completely feasible. You just need to know the options available to you and how to use them properly.
Common Situations Where Your iPhone May Die
Having your iPhone die on you is unfortunate, but thankfully it's a relatively rare occurrence by default. The iPhone is a generally sturdy line of devices that can endure a lot of abuse before they give up. Still, various things can happen that might cause your device to suddenly stop working. Some examples include:
💥 Dropping your phone or smashing it with something by accident
❌ Internal component failure
⚠️ Operating system error (especially if the phone is almost completely full)
🔋 Charging failure that causes issues with the circuitry
👾 Malware (very rare but still possible)
How to Retrieve Data from a Dead iPhone
If you want to recover data from a dead iPhone, the most important thing to do is to stay calm and avoid trying to turn the phone on over and over again. While you might eventually succeed, you're in a risky situation, as you don't know if the device might turn off again soon.
What's worse, if the situation is related to memory failure, your device might start overwriting the data you want to recover. The more you keep it turned on in this state, the more data you risk losing in the end. The best thing to do is to keep the phone shut down until you're ready to start the recovery process.
Recover Data from a Dead iPhone via iTunes
iTunes can also occasionally prove useful for data recovery from a broken iPhone. Like the above approach, this also requires a phone that's at least successfully detected by your computer when connected via cable. If that's the case, and you've used iTunes for backing up your phone, follow these steps:
Start iTunes.
Connect your iPhone to your computer
Select your iPhone in the main iTunes window. You can also select it from Finder.
Select Restore Backup.
You will be presented with several backups you can choose from. Pick the one you want to restore.
Click Restore and wait. Your iPhone will eventually restart.
If the operation was successful, your device should be back to a usable state. If that doesn't work, you are likely dealing with a more serious failure that requires additional hardware support and can't be fixed through software like iTunes. However, you may still be able to at least get some of your data back from the iTunes backups that you've been maintaining over time.
Using a Data Recovery Center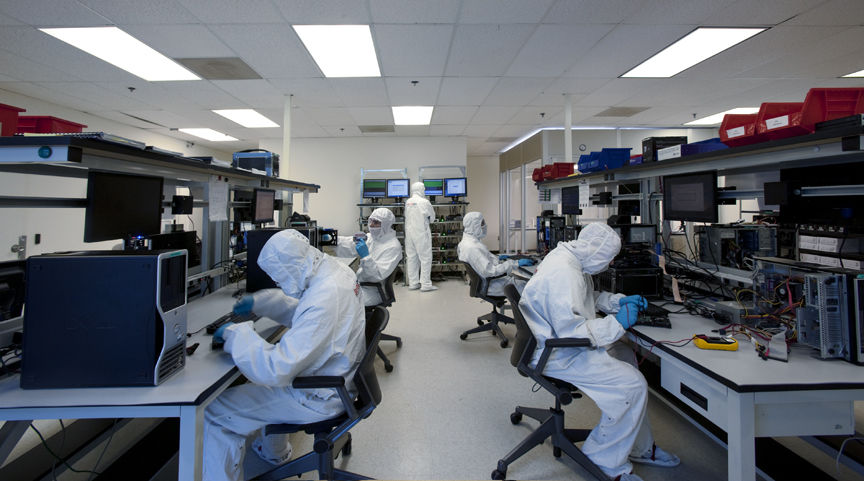 A data recovery center is a last resort when none of the above methods work or are even applicable to your situation. These specialized services work with data recovery experts who understand the hardware and software architecture of your device and know how to extract data from it, even when it's completely dead.
This often involves working in a controlled environment. For example, hard drives have to be opened in an air-controlled room to prevent any contamination. That's not the case with iPhones and other mobile devices, but they still require some level of additional care to prevent further damage.
There are various specialists available on the market, with Cleverfiles Data Recovery Center being one of the better-known names. Working with an established company is important if you want to maximize your chances of success. This is pretty much the only way to retrieve data from a broken iPhone when the device can't even turn on.