Thankfully, there are plenty of partition table recovery tools available for you to restore your partition table to working condition. Read on to find out more.
Before you begin: Bear in mind that modifying a partition table (especially a damaged one) can be unpredictable. Therefore, we recommend you make a full byte-to-byte copy of the drive before implementing any solutions.
What is a Partition Table?
Before you can store data on your drive, a partition table needs to be created for you to create partitions that you can format. There are two types of partition tables: MBR and GPT. MBR is the older partition table type compatible with older types of hardware. GPT is newer and contains more features, but may not work with older hardware and operating systems.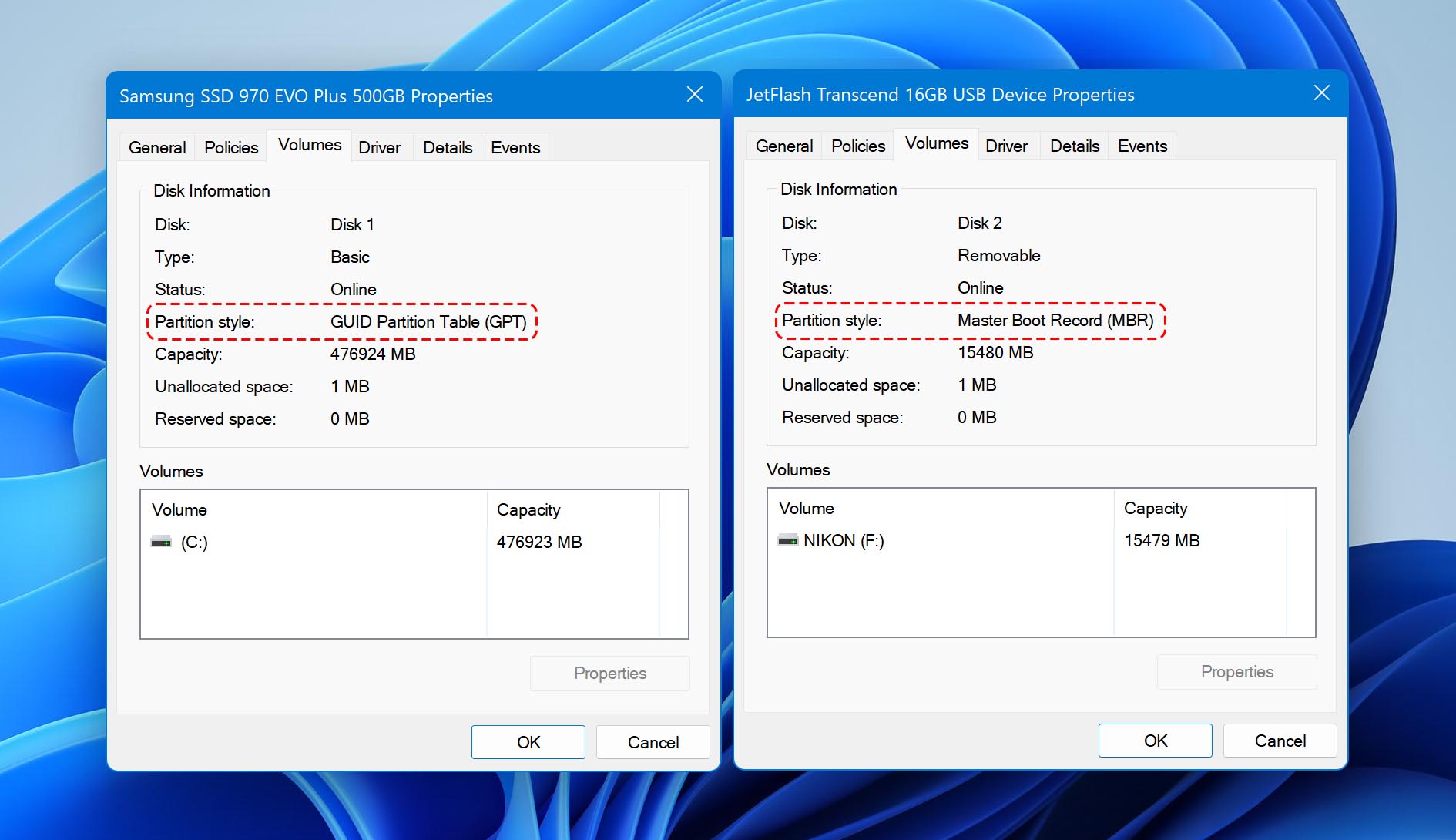 When a partition table becomes invalid or corrupted, your computer will not be able to read the partitions on your drive, therefore your data will be inaccessible. Fixing the partition table will restore access to it. Alternatively, you can directly recover your deleted files and create a brand new partition to replace the damaged one.
Fix Your Lost or Invalid Partition Table
In some instances, your partition table may be fine, but your computer may be having some difficulty reading it. In such cases, the error message "Invalid partition table" will appear on your screen when you boot your computer. To fix this, you need to correct the boot sequence your computer goes through when it turns on.
Here's how you can restore the correct boot sequence through your BIOS:
Boot into your BIOS. This process is slightly different depending on the manufacturer of your machine. If you're unsure which button to push, find more information here.
Navigate to the Boot section of your BIOS. Here, you can modify the boot device priorities.
Make sure your hard drive is set as the first boot option.
Once complete, go to the Exit tab and exit the BIOS. Be sure to save changes.
If correcting the boot order doesn't resolve the problem, consider updating your BIOS instead.
How to Recover/Rebuild/Repair Partition Table Without Data Loss:
Of course, most people who run into this issue already have data on their drives that they want to preserve. There are a few ways you can rebuild your partition table without losing the data currently stored on the drive. Here's how.
Solution #1 Repair Using Bootrec
You can quickly and easily fix your invalid partition table using the Bootrec command. Bootrec is a troubleshooting tool included with Windows that allows you to repair the master boot record of the drive. It has a few different options that serve different purposes, which we'll show you in the below instructions.
Follow these steps to repair your partition table using the bootrec command:
Boot into Windows RE (Recovery Environment) using your Windows installation media (either a DVD or bootable USB drive). Click Next.
Click Repair your computer.
Click Troubleshoot.
Click Command Prompt.
Type bootrec /fixmbr and press Enter.
Type bootrec /fixboot and press Enter.
Reboot your computer.
Recover Using EaseUS Partition Recovery

EaseUS Partition Recovery is a great way to recover NTFS, EXT3, EXT2, FAT32, and FAT16 partitions. It's capable of scanning your affected drive for lost partitions and restoring the partition table to its original state, along with the data in it.
These steps will guide you through repairing the partition table using EaseUS Partition Recovery:
Download and open EaseUS Partition Recovery.
Select the affected drive and click Scan.
Preview each partition by double-clicking it to view its contents. When you're ready, mark them for recovery and click Proceed.

By far the most reliable way of keeping your data safe is setting up a reliable and consistent backup routine. Having a copy of your data allows you to quickly and easily restore it as if it was never lost. These backups should be stored on a separate storage device. To protect yourself further, create an additional backup and store it off-site.
There are lots of great backup solutions available online, but you also can't go wrong with the backup solutions included with Windows, like Backup and Restore and File History. Follow these instructions to configure a backup using File History:
Press Windows Key + S and search Backup settings. Open the first result.
Click Add a drive and select the drive where you want the backup to be stored.
By default, File History automatically backs up Documents, Music, Pictures, Videos, and Desktop folders. If you want to specify additional folders to back up, click More options.
Click Add a folder under Back up these folders. Once you add a folder, File History will back it up going forward.
Conclusion
The loss of your partition table can be a very frustrating occurrence. The solutions prepared for you in this article should be more than enough to get your partition table back in working order. Remember, once you're back up and running, be sure to implement a reliable backup schedule to avoid future loss. If it happened once, it can happen again.